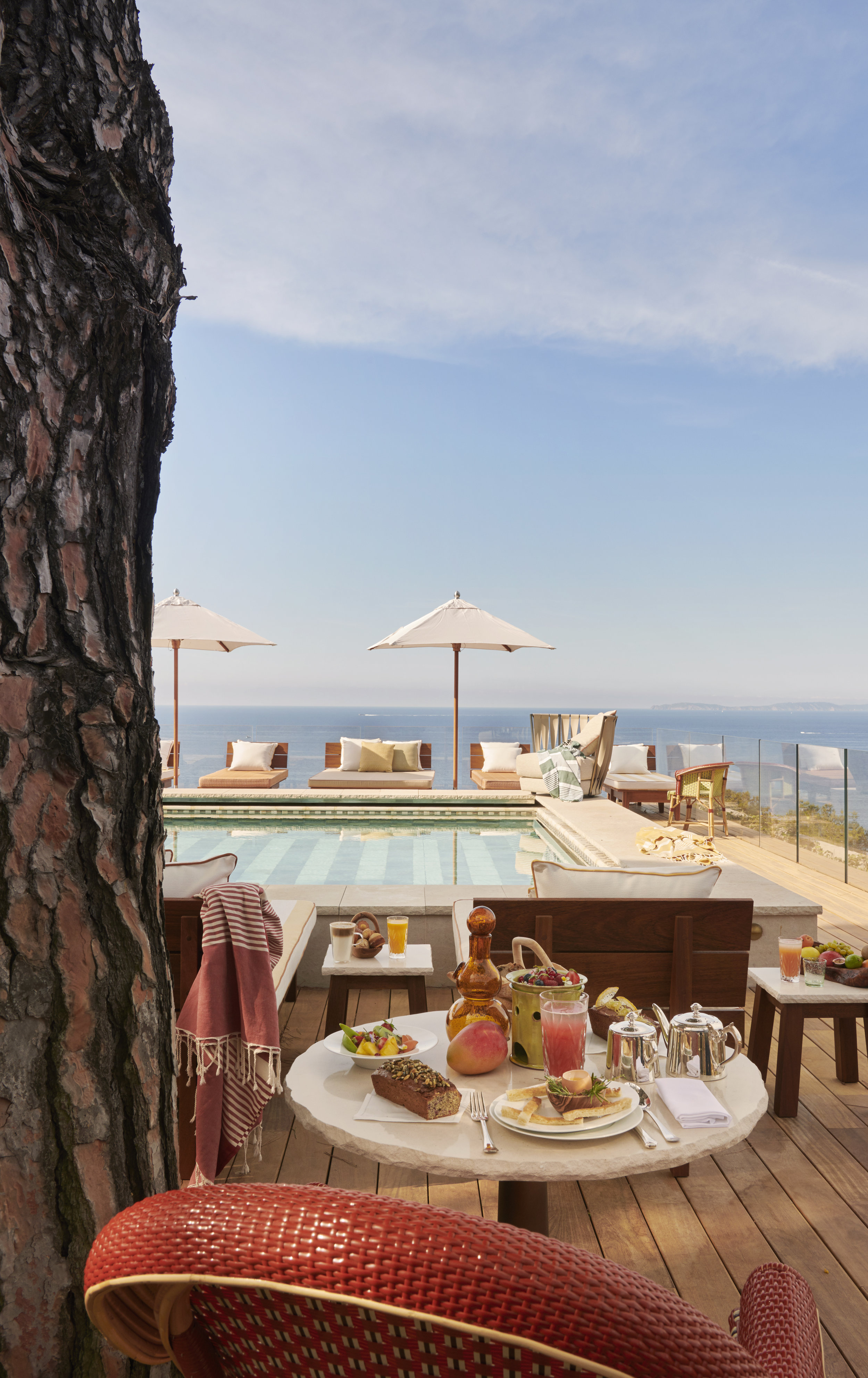 Lily of the Valley, St. Tropez, France
When in 1964 the owners fell in love with La Croix Valmer (10 minutes from St. Tropez) and built their own villa in the 80's, they never imagined that one day they would create the most charming ocean view property in the Cote d'Azur perched over a cliff with walking access (5 min through a pine tree trail) to the amazing 5 kms sandy beach of Gigaro.
The property opened in June 2019, featuring 44 rooms and suites + the owners villa (5 bedrooms), interior and exterior design of the hotel commissioned to Philippe Starck with only one condition, both interiors and exteriors must be blend perfectly with nature and nothing can be taller than the trees.
Open all year round, offering wonderful dining options with their 3 restaurants and bars, 2 swimming pools, wellness area with weekly mind and body retreats and healthy nutrition available, we anticipate that Lily will be the hottest ticket in the french Riviera.
A must
Bouillabaisse over a wood fire at one of the restaurants at Gigaro Beach
Favorite accommodation
Owners Villa with 5 bedrooms offering privacy, amazing sea views and access to all Lily facilities
Best kept secret
Private Beach Club coming soon…
Atmosphere
Chic contemporary perfectly blended with nature
Seasons
Spring and autumn to take care of your body and mind, summer for joy de Vivre!
In love with
Surrounding nature, the views and the love in the project by the family
Favorite local activity
Private sunset pic nic at Gigaro Beach
Combines with
Terre Blanche in Provence
Nearest airport
Nice (NCE) - 90 minutes
Affiliations
Leading Hotels of the World